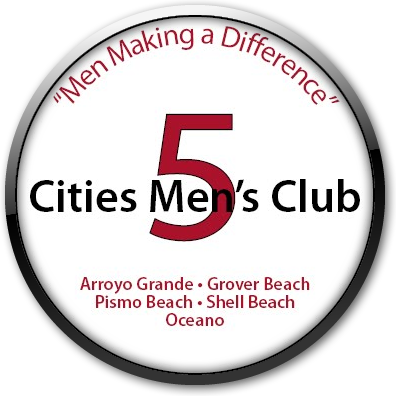 The 5 Cities Men's Club("5CMC") was established in 1996.   All of the community contributions since inception have stayed in San Luis Obispo County.   Our focus is to support  youth related activities and organizations.  The 5CMC has also invested hundreds of hours of volunteer work in Arroyo Grande, Grover Beach, Oceano, Pismo Beach and San Luis Obispo.
When & where we meet, click here
Mission Statement
The mission statement of the 5 Cities Men's Club is to promote fellowship among our members and to provide service to our community.  Our members are guided by the highest ethical standards and that our actions are focused on being fair to all.